Warhammer 40.000 Team Rules

TOURNAMENT RULES
ALL TOURNAMENT TICKETS WILL BE AVAILABLE FOR BUY
UP TO 02.06.2023
• 9th edition 2022 Arks of Omen Grand Tournament Mission Pack
• Teams of 5 players, within a team, a faction (a specific codex) cannot be used more than once
• 2000 points Strike Force armies, fully painted and WYSIWYG
• Rules and codexes released past 29.05.2023 cannot be used
• Preset missions and terrain, played on a 60" by 44" table
• Forge World units are allowed
• Legends units are not allowed
• WTC FAQ is in effect: https://worldteamchampionship.com
• Chess Clocks are mandatory to use, each team should bring at least three chess clocks
• Deathclock rule is not used by default, judge should be notified immediately if one of the players got 15 minutes or less left on the clock and the 5th round of the game hasn't been started. It is both players' responsibility to keep track of the time and finish all 5 rounds.
TOURNAMENT TIMELINE
Day 1 (Saturday):
8:30 - 9:00 Arrival and registration
9:00 - 12:30 Round 1
12:45 - 16:15 Round 2
Dinner
17:00 - 20:30 Round 3
Day 2 (Sunday):
9:00 - 12:30 Round 1
12:45 - 16:15 Round 2
16:15 - 16:30 Results and Awards
WYSIWYG & 3D PRINTED MODELS
Models that are not official (including 3D prints, alternative models from 3rd party companies etc) or deviate from the norm in terms of size, wysiwyg etc must be met with approval from the TO and judge.
To receive approval, please email a photo of your model (preferably side by side with what it should represent) to patryk1.maik@gmail.com with your nickname and unit name included in the header.
We will then review the miniature and get back to you whether it is allowed or not.
LIST SUBMISSION AND REVISION
Lists must be written in WTC format and uploaded into Tourneykeeper by 06.06
Failure to do so will result in penalty points. Sample list can be found on WTC page.
Pairings will be available on 06.06.
You will have time until 7.06 to review your opponents lists and notify your opponents about any error found.
The lists should be corrected by the end of 9.06.
Failing to do any of those (list revision, correcting the errors found) will result in a penalty points.
SCORING SYSTEM
All of the individual pairings results should be transformed into 20-0 format and put into the Tourney Keeper.
Putting the results online is a responsibility of both captains.
Failing to put the results online before the round end can result in a penalty.
Managing the time and chess clocks in all games is the players' responsibility.
All games should be finished on time (all 5 rounds played).
Failing to finish the game can result in a warning for the players.
Team scoring and leaderboard will be based on Win/Draw/Lose system.
Team score:
54+ Win (2 ranking points)
47-53 Draw (1 ranking point)
46- Lose (0 ranking points)
WARNINGS, YELLOW & RED CARDS
The first warning doesn't have an impact on the game scoring.
Two warnings automatically results in a yellow card. Yellow card results in a player score for a given game nullified (goes down to zero).
The red card can be given for cheating and not complying to the tournament rules.
A Single red card results in a player being disqualified from the tournament.
His score for the rest of the games is "0".
Please keep in mind that not using the army rules correctly can be interpreted as cheating.
HOBBY SCORE
Battle ready standard is enforced on every army (the only exception is a player, who attends polish league 2-day tournament for the first time).
Unit and squad markings are necessary. Failing to discriminate your squads in a legible way, may result in a penalty points.
Every player should be prepared for the game: he should have his own dice and measuring tape. Moreover, he should have his army rules available (digital or paper format).
Players with an army fully painted to a battle ready standard will receive 1 tiebreaker point for each round they play (essentially 5 points (up to 15 per team)). Bonus points will be added at the end of the tournament to the final score.
WARHAMMER 40.000 KILL TEAM RULES
THE RULES & SCORING - How will it play out?
ALL TOURNAMENT TICKETS WILL BE AVAILABLE FOR BUY
UP TO 02.06.2023
Win (or forefeit) - 3 pts
Tie - 1 point
Loss - 0 pts
Game Points (up to 24pts per game)
- Primary objectives ≤ 16 pts
- Secondary objectives ≤ 6 pts
- Bonus = 0 pts or 2 pts for a fully painted Kill Team. If there are concerns or disagreements, the judge will determine whether a Kill Team is painted.
Match winner is a player with a greater result of sum of points from all 3 categories (Primary, Secondary, Bonus).
Ties are applicable as a match result, however game points (small points) will be used to determine one's position in final standings.
At the end of the event if there is a tie between players in Major Points sum of match points (small points) will be used as a tiebreaker.
TOURNAMENT TIMELINE
Day 1 (Saturday):
10:00-11:30 Round 1
11:45-13:15 Round 2
13:30-15:00 Round 3
Dinner
16:00-18:30 Round 4
Day 2 (Sunday):
10:00-11:30 Round 5
11:45-13:15 Round 6
13:30-15:00 Round 7
15:15 Results and awards
WYSIWYG
Conversions / Kitbashes:
During the event WYSIWYG rules will be applied.
Converted or kitbashed models are accepted within reason.
If you are not sure whether the model you would like to play is/will be legal please send us a picture at dropzonekt@gmail.com and we will clarify everything.
MISSIONS & ROUNDS
MISSIONS:
During the event we will utilize missions from Critical Operations mission pack, this means:
- Open Play
- Close Quarters
We will do our best to have an equal split between open and close quarters tables. However, there might be differences with how many table types will be available during the event.
100 minutes per round (we recommend 10 minutes to find the table + 45 minutes per player). If a player requests the usage of a chess clock, their opponent has to comply.
There will be approximately a 10 minutes break between each round to enter the results, gather your stuff and start a new round.
Open play matches will be played on standard 30" x 22" tables set up by TO, Into the dark Terrain will be set up fallowing rules from Crit Ops. Close Quarters pack.
ROUNDS:
Tournament consists of 7 rounds (4 in Saturday and 3 in Sunday)
Tournament organizer reserves the right to extend/cut off number of rounds and do additional, small rules pack's changes.
List of missions will be provided at least 3 weeks before the event.
TERRAIN FEATURES
All terrains used during tournament have their light, heavy, insignificant, vantage point and traversable features as described in their source books (for example: octarius terrains etc.). In case of any uncertainty judge will decide and clarify of terrain traits.
Additional terrain rules will apply during tournament:
• Doors
• Scramble
• Traversable
• Scalable (for terrain features taller than 4")
• Hatch
If players want to use any additional special rules from campaign books (e.g. Chalnath, Octarius, Nachmund), or White Dwarf magazines they have to agree that before the start of the match.
HOW TO SIGN UP?
Please send an e-mail with your first and last name to contact@hegemonshop.com
Sign-up e-mail doesn't have to include your roster, but the roster has to be provided within timeline given below.
We strongly recommend to upload rooster in email.
Rosters should be submitted to contact@hegemonshop.com , no later than 02.06 , until 23:59 CET.
Whoever does not share their roster until the due date will be deducted 5 small points from the final standings.
Rosters will only be accepted, if submitted using the following format:
FORM EXAMPLE
A SONG OF ICE & FIRE TOURNAMENT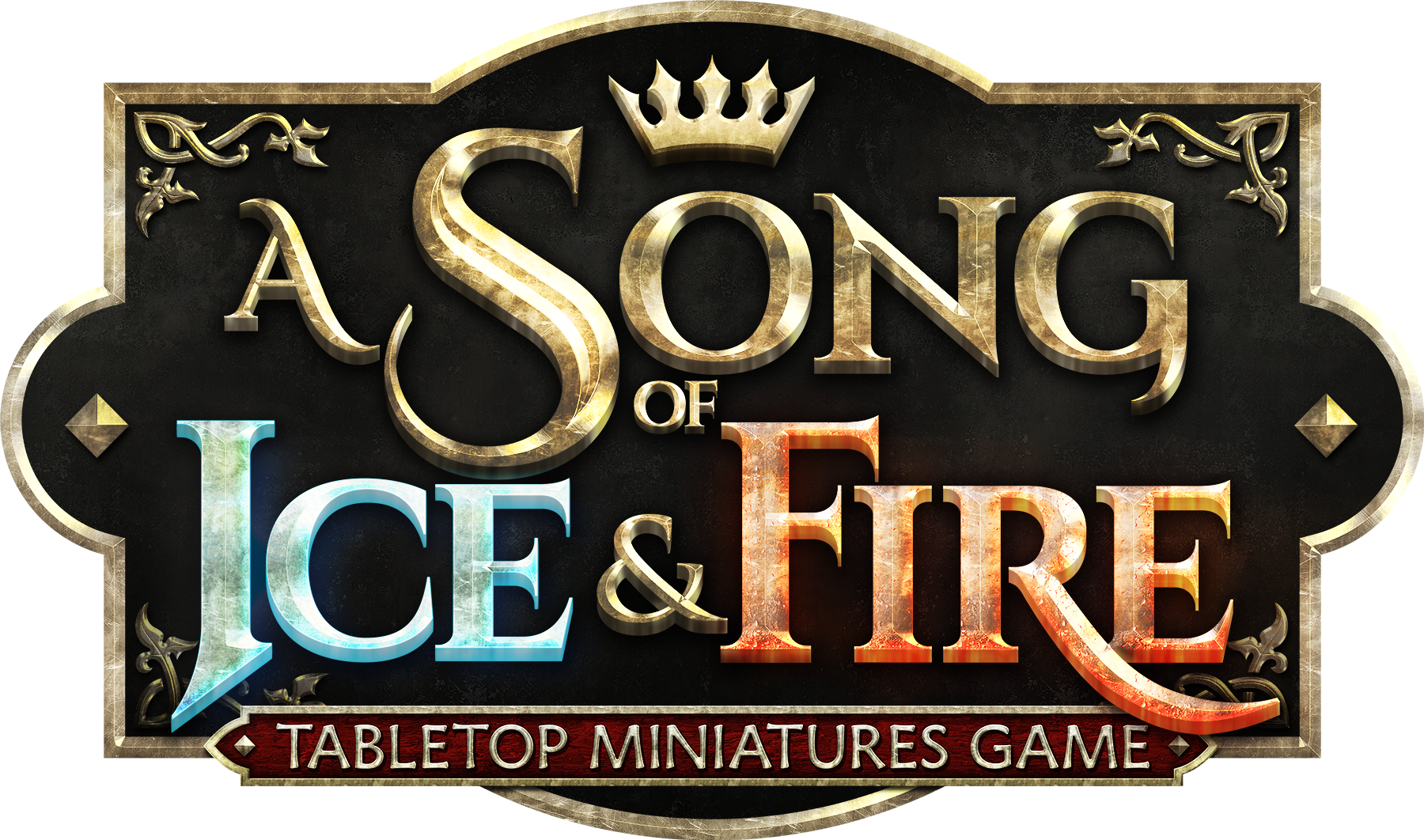 ALL TOURNAMENT TICKETS WILL BE AVAILABLE FOR BUY
UP TO 02.06.2023
LIST RESTRICTIONS
Bring two 40 point lists of one faction.
No restrictions on lists.
THE LISTS SUBMITTED and LOCKED MUST BE THE LISTS YOU USE.
List lock will be 9 June by 20:00.
Up to a 7 round event if more than 64 players attend.
Battlefield setup will be the chosen by players method.
The upper ranked tables games are to be played on a 2 hour deathclock, with each player getting 1 hour of time.
Anything that is your decision is on your own time.
Round 1 will be a random draw and will not use deathclocks, unless enough clocks for all tables can be sourced.
At the end of the round players updates the score, and the TO's will check the results, if this result can't be agreed by both players, then a TO will decide on the result.
Stats will pair players Swiss style with no repeated matchups.
TOUTNAMENT TIMELINE
Day 1 (Saturday):
8:30 - 9:00 Arrival and registration
9:00 - 11:00 Round 1
11:30 - 13:30 Round 2
14:00 - 16:00 Round 3
Dinner
17:00 - 19:00 Round 4
Day 2 (Sunday):
9:00 - 11:00 Round 5
11:30 - 13:30 Round 6
14:00 - 16:00 Round 7
16:15 - 16:30 Results and Awards
EXTRA INFO
Please check the results before submitting them.
TO will also be double-checking before the next round is drawn.
Bring models, dice, ASOIAF terrain and measuring things.
Venue has free parking and food nearby available.
Tickets will be on sale via the Website.
On this Grand Tournament will be played 7 games In 2 days (4 on 1st, 3 on 2nd), missions will be generated before tournament and all different. More info soon.